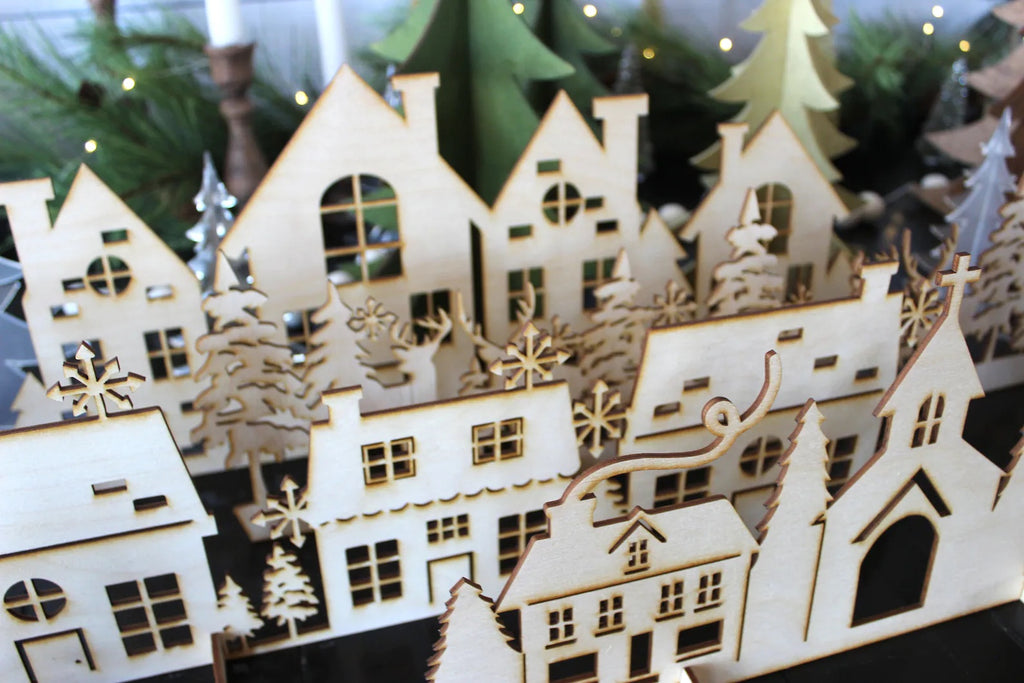 Christmas is just around the corner! We are so excited for the blessing of this Christmas season and looking forward to spending extra time with family and friends. The Confetti Home is not just passionate about passing along the spirit of celebration through our handcrafted, beautiful signs, but we love to pass along inspiration for the gift of giving during the holiday season. 
"A gift opens the way and ushers the giver into the presence of the great."
-Proverbs 18:16
"A generous person will prosper; whoever refreshes others will be refreshed."
-Proverbs 11:25
All of our holiday signs and decorations make the best gifts for those you love the most. From our custom stocking hangers to our festive Christmas village scenes, these handmade gifts will have those around you feeling so loved and cherished! We have all heard the phrase, "giving is better than receiving," and The Confetti Home firmly believes in this truth and loves to hear testimonies of the power of giving! So make sure to tag us on social media to share your stories of giving our creative designs this season! To make your giving even sweeter, we are offering 20% off all of our Christmas decor and signage. Check out our stunning Christmas collection today and join us as we celebrate the gift of giving!
Blessing and Love,
The Confetti Home
Continue reading