The Season to be Merried!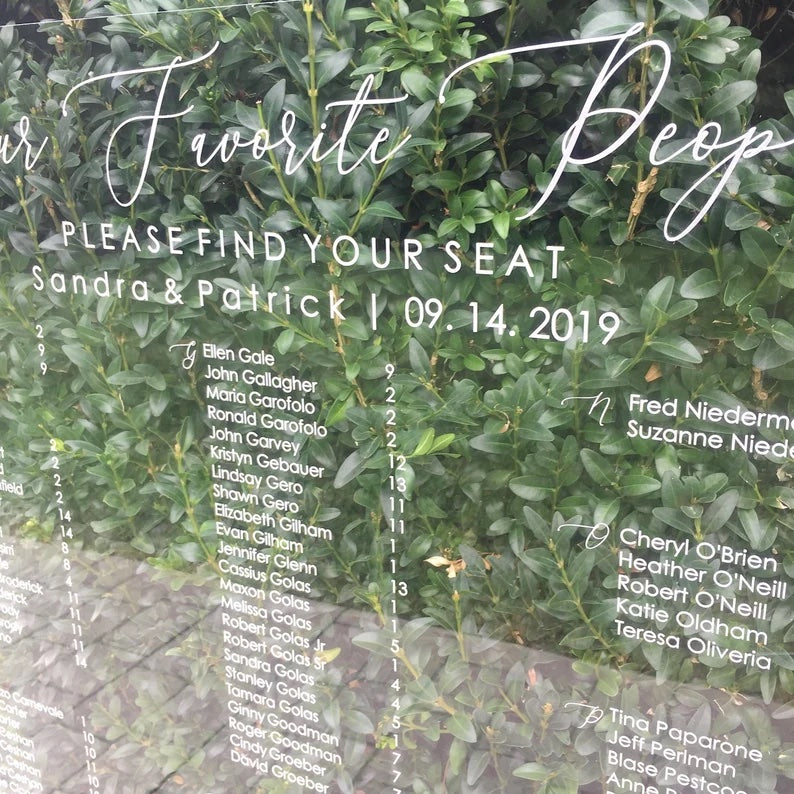 Here we are at the end of December celebrating all the loved and cherished ones in our lives. Maybe like me you are starting to see the pictures of people announcing engagements or maybe you yourself have even gotten engaged this charming fall or romantic winter season! 
No matter how you find yourself celebrating marriage in this time, we have the beautiful and unique products you need to make the parties and events you attend something special. 
Two great collections to search on our site in this season to prepare for the anticipated engagement parties or weddings you have to plan are the "Wedding" and "Engagement/Bridal Shower" collections. 
Featured in the picture above is one of our most popular seating charts which has served as a wedding dream come true for many of our brides! The gorgeous acrylic sign will be a showstopper as guests admire your attention to every detail of your reception. "Our Favorite People" is just the phrase you want to welcome your guests with as they walk into the celebration of one of the most important days of our life! You want your guests knowing they hold an important seat at the table and an even more special place in your hearts as they join you in commemorating your marriage. 
We would love to be the first ones to welcome you into the wonderful process of planning and anticipating your wedding day and hope you find just what you need to enjoy this season to be merried! 
Blessing and Love,
The Confetti Home